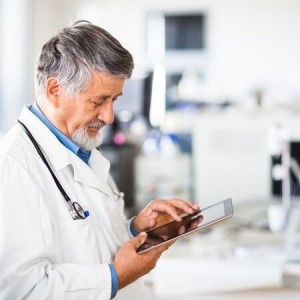 In the past several years, cyber hacking has created billions of dollars of economic damage and has allowed chaos to reign. From Sony Pictures, to Target's credit card customers, to the U.S. government, cyber criminals have succeeded in breaching the online defenses of many of the country's biggest companies and organizations.  Now, the California state auditor's office is warning hospitals and patients that the state's medical records are at risk for attacks.
State Agencies At Risk
Because California is the most populous state in the nation, the state's government agencies are prime targets for hackers. In a 75-page report, California State Auditor Elaine Howle reported that the California Department of Technology (CDT) was doing a woefully inadequate job of overseeing online security.
According to the report, 73 of the state's 77 government entities could not comply with the state's online security standards. Of these entities, 22 expected to be compliant with security standards by 2018, and 13 entities needed until at least 2020 to become compliant.
The audit also warned that the CDT had no real system in place to check for compliance, other than expecting these entities to fill out their own certification form to prove they have met the state's safety standards. Obviously, the vast majority of the state's entities have underestimated their ability to keep data safe.
If the state's records were breached, hackers could steal millions of individuals Social Security numbers, income tax records, and health records. While the theft of Social Security numbers or income tax information could leave victims vulnerable to identity theft or credit card fraud, many patients fail to realize how valuable their medical records are.
Why Steal Medical Records?
Medical data theft is one of the fastest growing kinds of fraud. According to the Identity Theft Resource Center, more data breaches and cyber attackers are currently happening in the medical and health care industries than in the financial, government or education sector.
When a person's medical records or health insurance information is stolen, the thief can use that information in a number of ways. First, the thief could obtain prescriptions drugs or medical devices which could later be re-sold on the street. Second, the information could be used to obtain medical treatment or care for people who do not have their own insurance. Finally, health insurance records contains personal information like names, addresses, and Social Security numbers, which can be used to open up credit cards or file fraudulent tax returns.
Medical data is an attractive target for hackers because it is generally less protected than credit card information. In addition, this information is more valuable because it lasts for a longer time. Unlike a credit card, there is no process in place for "canceling" a person's medical history or health insurance. Victims of this type of theft often have no idea that their information was stolen until they receive a bill for services or prescriptions in their name.
In addition to the financial affects, medical record theft can seriously affect a person's health and wellbeing. When the medical data of the patient is mixed with the treatments, prescriptions, or services ordered by the thief it can cause serious problems. For example, if the thief filled several prescriptions for powerful pain killers, the actual patient may be flagged by the insurance system, pharmacy, or even law enforcement. Or, the patient's doctor may be unable to tell which information in the records relates to the patient, and which information came from the thief.
Hopefully, the state of California will respond to the auditor's report by taking measures to augment security and increase the state's online security. Without swift action, the confidential and sensitive data of many California patients may be vulnerable.
At the Trial Law Offices of Bradley I. Kramer, M.D., Esq., we work to help injured people. Our dedicated medical and legal staff can evaluate your injury, and determine if you have a medical malpractice, personal injury, or other type of negligence case. Dr. Kramer is both a medical doctor and an attorney, and has the unique expertise you need on your side to fight for adequate compensation after an accident or injury.
For a free consultation, contact us by calling (310) 289-2600 and speak with an experienced Los Angeles medical malpractice attorney today.