Rape & Sexual Assault Attorney Los Angeles, California
Victims of sexual assault and rape have suffered an extremely traumatic experience, one that can be compounded by a culture of disbelief and victim shaming. Although it can be difficult to report incidents of sexual assault, doing so can help victims begin the journey toward healing and regain a sense of control in their lives.
What is Sexual Assault?
Sexual assault is generally utilized as an umbrella term to describe any number of sexual crimes, which can range anywhere from unwanted groping all the way to forcible rape. Sexual assault is often used interchangeably with sexual battery; however, the two differ in that sexual battery is usually a more specific charge, which involves non-consensual sexual contact or intercourse that is forced on another person. 
Whether the incident constitutes as rape, criminal sexual penetration, or sexual battery, in order to have a case for sexual assault, the victim must have been touched or penetrated by the accused forcefully and without giving consent. As well as subjecting the perpetrator to civil liability, these acts are also criminal in nature and can carry significant penalties under the law. 
Consent and Sex Abuse
The lack of consent is the number one component of any sexual crime. Sex becomes criminal when the act is not consensual by both parties. This requirement applies whether you are sober or whether you are intoxicated by alcohol or drugs. There are no exceptions. There must be a verbal or written form of consent in order to move forward with any sexual act. If someone is underage, they are incapable of consenting to sexual acts, and it is considered statutory rape. There are a few other situations where someone cannot have the mental capacity to consent to sexual acts: a developmentally disabled person, someone who is mentally ill, someone who is incapacitated (drugged, drunk, or unconscious), or someone who is physically powerless. 
Legal Defenses Against Sexual Assault and Rape
Typically, those accused of sexual assault or rape will use one of several defenses to absolve them of liability. Defenses such as "someone else committed the crime" are common, as is the defense that the sexual acts were consensual. In this latter scenario, claims can become difficult to navigate because it can be a matter of "he said, she said." The third type of defense is an insanity plea, where the perpetrator can claim he or she is mentally ill and should not be held responsible for his behavior that he or she could not control. The insanity plea means the accused doesn't have the mental capacity to control their behavior, to form the intent to commit the crime, or to comprehend what they were doing was unlawful.
Can Assault Victims Sue Their Attacker After Sexual Abuse, Assault, or Rape?
While you probably know that reporting sexual assault and rape can result in criminal charges that go to court, you may not be aware that you can also launch a civil lawsuit against your attacker. The civil suit is there to seek compensation for both monetary and non-monetary damages. You may ask for compensation related to:
Medical bills resulting from the attack

Loss of wages

Emotional or psychological trauma, including the cost of therapy

Pain and suffering

Other damages associated with the attack
With a qualified and experienced team of legal experts in Los Angeles by your side, like the professionals at The Trial Law Offices of Bradley I. Kramer, M.D., Esq., you have the best opportunity to secure maximum compensation for the vicious attack you suffered.
Can I File A Criminal Case at the Same Time as I File a Civil Action Seeking Damages for a Sexual Assault Case?
While only the district attorney can file a criminal action against a defendant, you will likely want to go file a police report before filing a civil case against your abuser. Whether or not the accused is charged and convicted of the crime is a decision that cannot be determined by the injured party. However, this does not affect the outcome of your civil sexual assault or rape case. Below we will discuss what steps you should follow after being a victim of these sex crimes. 
What Should You Do if You Were the Victim of Sexual Abuse or Rape?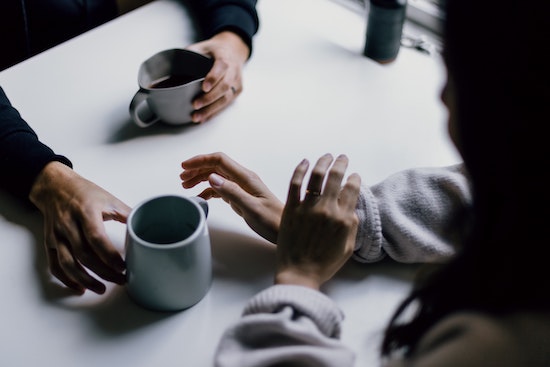 Although it is extremely difficult for sexual assault victims to think about facing an attacker again following sex abuse and rape, it's essential to seek medical treatment immediately and have a rape kit performed, file a report with the authorities, and submit to the collection of evidence. Taking these critical steps in the aftermath of sexual assault or rape is the best way to ensure that justice is served and that your attacker pays for their crime.
Your next step should be to contact a law firm that has experience fighting and winning cases like yours. While criminal prosecutors will handle a criminal case, you'll need to partner with a reputable law firm if you want to pursue a civil case. When you meet with the sexual assault lawyers at The Trial Law Offices of Bradley I. Kramer, M.D., Esq., not only will you receive a free initial consultation to discuss your case, but every interaction is confidential, and our experience handling cases like yours ensures you'll always be treated with the compassion and respect you deserve.
Taking Your Los Angeles Sexual Assault Case to Criminal and Civil Court
Whether your attacker is convicted in criminal court or not, you can elect to pursue a civil tort claim related to sexual assault and rape. It's important to understand the statute of limitations for filing such lawsuits, and they differ between criminal and civil litigation. A qualified sexual assault lawyer can help you determine if you have a case and meet the legal requirements to file a civil suit.
Sexual Abuse & Violence Damages – Maximize Your Compensation as a Survivor
The last thing you need to do is face your attacker alone when you've been sexually abused or suffered sexual assault or rape. The qualified and caring team at The Trial Law Offices of Bradley I. Kramer, M.D., Esq. will stand beside you and use every bit of our knowledge and experience to ensure maximum compensation for your sexual violence suffering.
Contact Our Los Angeles Sexual Abuse Attorney Today
Sexual assault and rape should not go unpunished. If you are a victim of sexual abuse, contact our Los Angeles, California office now to speak with our capable sexual abuse attorneys at 310-289-2600 or online to schedule your free initial consultation and learn more about how we can help you secure the compensation you're due.
Everything discussed in our free consultation will be held confidential, including your name, your abuser's name, and all of the details discussed. Even if you don't choose us to represent you in your case, your communications will be protected by the attorney-client privilege.

Our professional Los Angeles sexual assault attorneys are here to help you get through this horrific and traumatic experience in your life in the smoothest way possible. Please don't be afraid to tell us every minuscule detail when describing your situation. We will never judge you or make you feel uncomfortable while reliving your attack.
Contact a Sexual Assault Attorney at The Trial Law Offices of Bradley I. Kramer, M.D., Esq. in Los Angeles today to get started with the next phase of your life, healing.