Top Bicycle Accident Lawyer in Los Angeles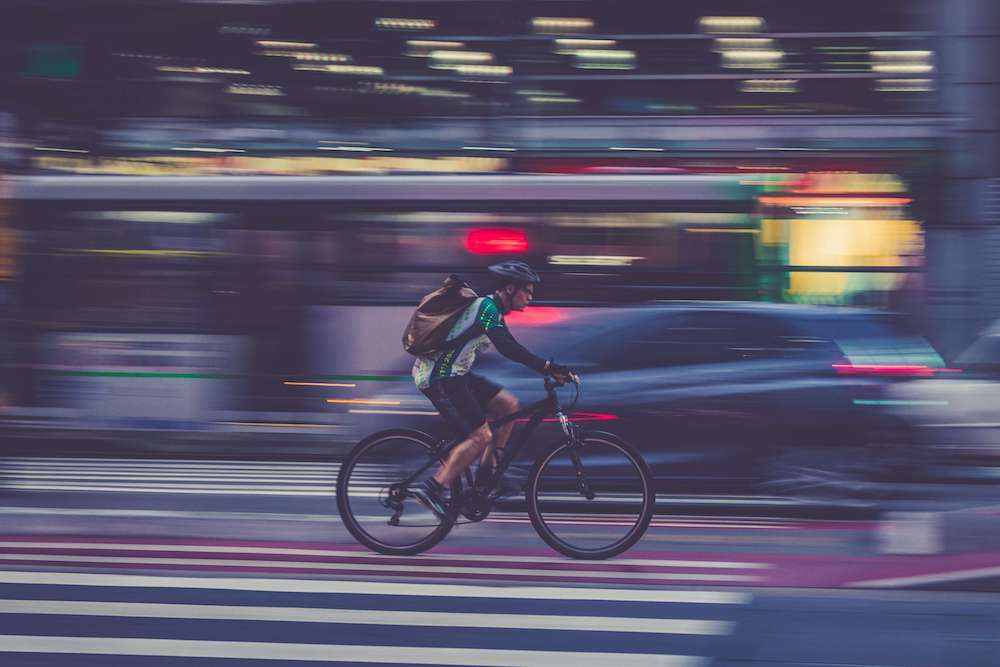 For individuals seeking assistance with their bicycle accident lawsuit, the Trial Law Offices of Bradley I. Kramer, M.D., Esq. are willing and able to provide high quality services. Attorney Kramer and his staff are prepared to help you win your case, and to obtain the emotional and financial damages that you deserve. They are sure to succeed in getting you the highest award of damages possible for your situation. This law firm deals with several practice areas, including defective products, unsafe design, business fraud, breach of contract, and catastrophic personal injury cases.
The attorneys are professional and have a great deal of credibility. Attorney Kramer himself has been well regarded in the legal community, with his high regard for his clients and respect for the law. While there are numerous law firms which will take on basically any case, regardless of the frivolous nature of them, the Trial Law Offices of Bradley I. Kramer, M.D., Esq. operate differently. The attorneys work diligently to determine which cases are worth going to court over, and they provide free consultations to potential clients to do so.
Why Hire a Bike Accident Attorney
Since Attorney Kramer also has a degree in medicine, he has a special understanding and sensitivity when it comes to his personal injury clients. He truly knows where they are coming from, and will do his best to resolve the case, with his client on the winning side. In certain cases, there is considerable damage done, both physically and financially.
For example, a boy was riding an escalator when his sandal got caught in the side of the steps, turning his foot in the process. He ended up losing his big toe and having extremely high medical bills. In this type of situation, having a great attorney or law firm on your side would be invaluable. The team at the Trial Law Offices of Bradley Kramer, M.D., Esq. is able to assist you in such instances, by ensuring that the owner or occupier of the property on which you were injured pays the price of their negligence or wrongdoing.
Personal, Compassionate Approach To Your Bike Injuries
When you enlist the support and services of this law firm, you can rest assured that your case is in the best hands. They will handle it in a professional manner, and treat you with a personal attitude, so that you will know that they are not just concerned about the money. Any owner of property must maintain that property so that it stays in a safe condition. If someone is harmed by using or being in it, then the owner usually will be responsible for paying damages to the person(s).
It is the job of the personal injury attorney to make sure that this happens. It may seem like a daunting task, but when Attorney Kramer or one of his bike accident solicitors takes you on as a client, you will not have to worry about doing any of the hard work. They will walk you through every step, and get all of the necessary information from you in order to win the case. This is a big relief to someone who already is suffering from physical and emotional pain from their injury. If you or a loved one have been injured in a bicycle accident, then you have just as much a right to damages as if you had been damaged on someone's property. It is especially the case if the individual has been significantly harmed in a bicycle accident.
Having any of the following occur would make you a good candidate for a client:
Losing time at work and wages
Inability to go back to work
Having high medical bills
Loss of bodily function in any respect
If you or a loved one have recently been in a bicycle accident or other type of personal injury incident, contact the law firm today. The doctor turned lawyer and his staff will be able to help you with your case.
For bicycle accident cases in Los Angeles, trust the professionals to achieve the greatest outcome for you.